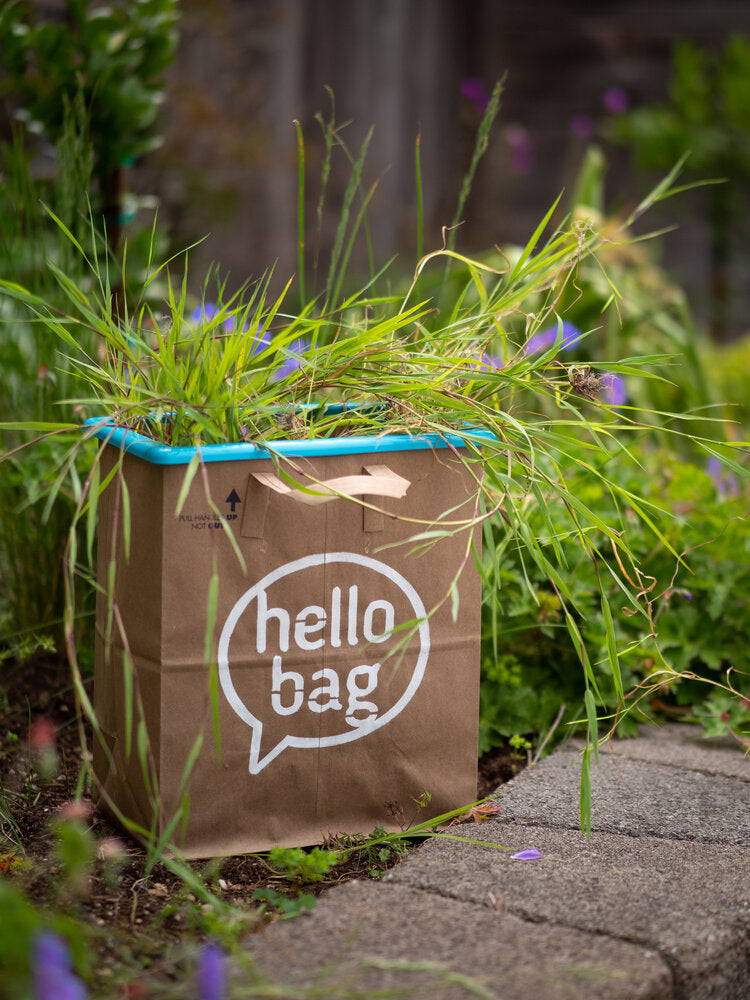 We know paper bags are better than plastic for the environment, so why isn't everyone using paper bags already?
Paper bags fall over or close when we use them.
We don't enjoy the clutter of paper bags around the house.
We don't have ideas for how to use paper bags.
We feel like one bag doesn't make a difference.
We want to help the planet, but feel too busy to figure out how (and then feel guilty for not doing more).
From day one, Chris's family taught him to use what he had at hand and to take care of the planet. He saw how his grandparents and parents reused paper bags to help make home projects easier, even inventing a small wooden frame to make the bag sturdier.
Over the years, plastic bags took over the global market, and Chris became increasingly concerned with waste and its environmental impact. Then a spark went off. He decided to recreate the small frame his family always used for paper bags and cut plastic bags out of his life. He began giving the frames to his friends and the idea spread.
Today, this small frame is known as "hello bag" – a fun introduction to giving paper bags a second life while also helping the planet.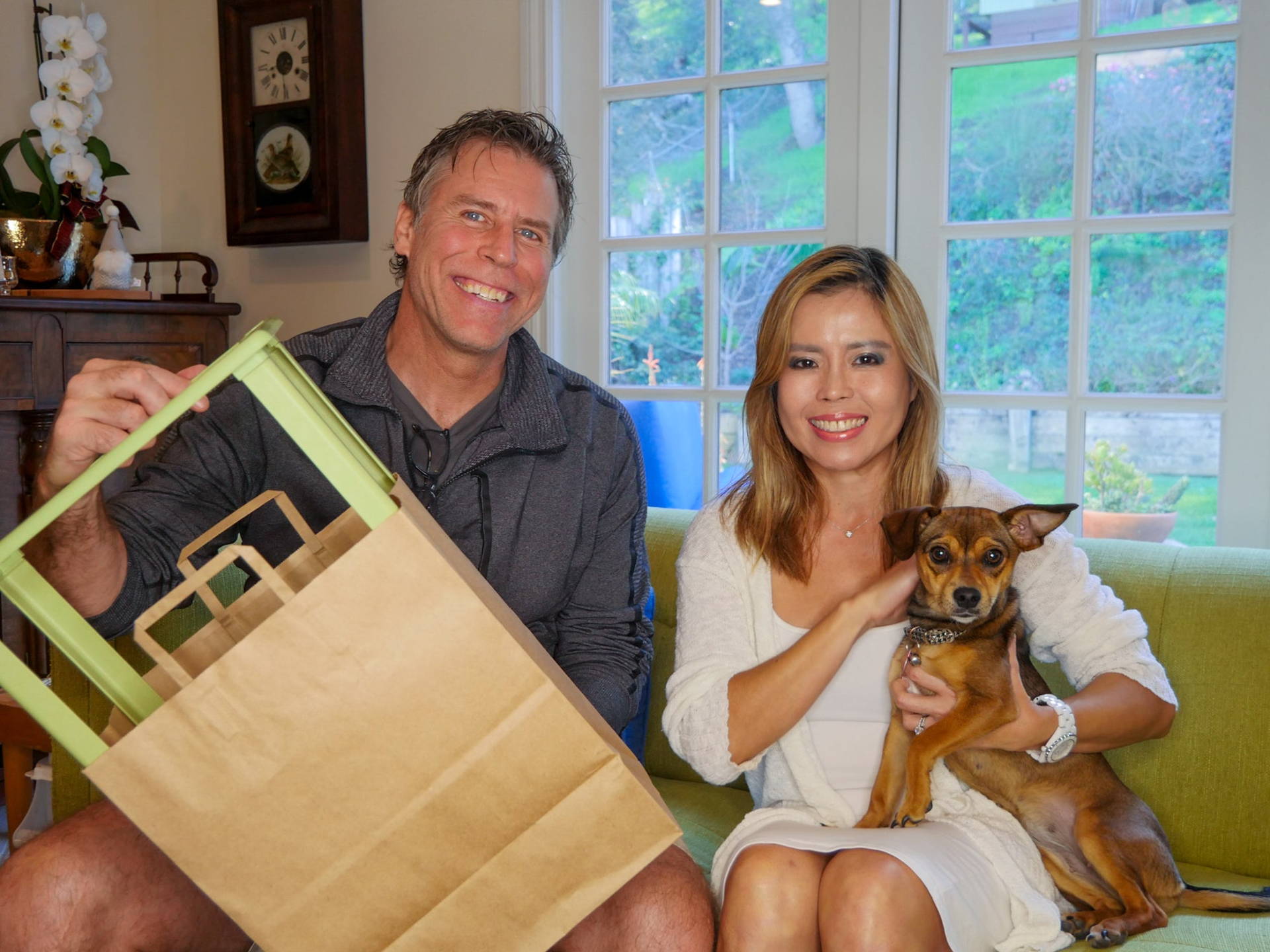 Make a Difference
with Every Purchase
say hello to a simple, convenient way to help the planet without changing your lifestyle. now partnered with

planting a tree with every purchase.
Biodegradable packaging and natural ingredients make Hello bag truly earth-friendly. Hello bag makes this green choice easy.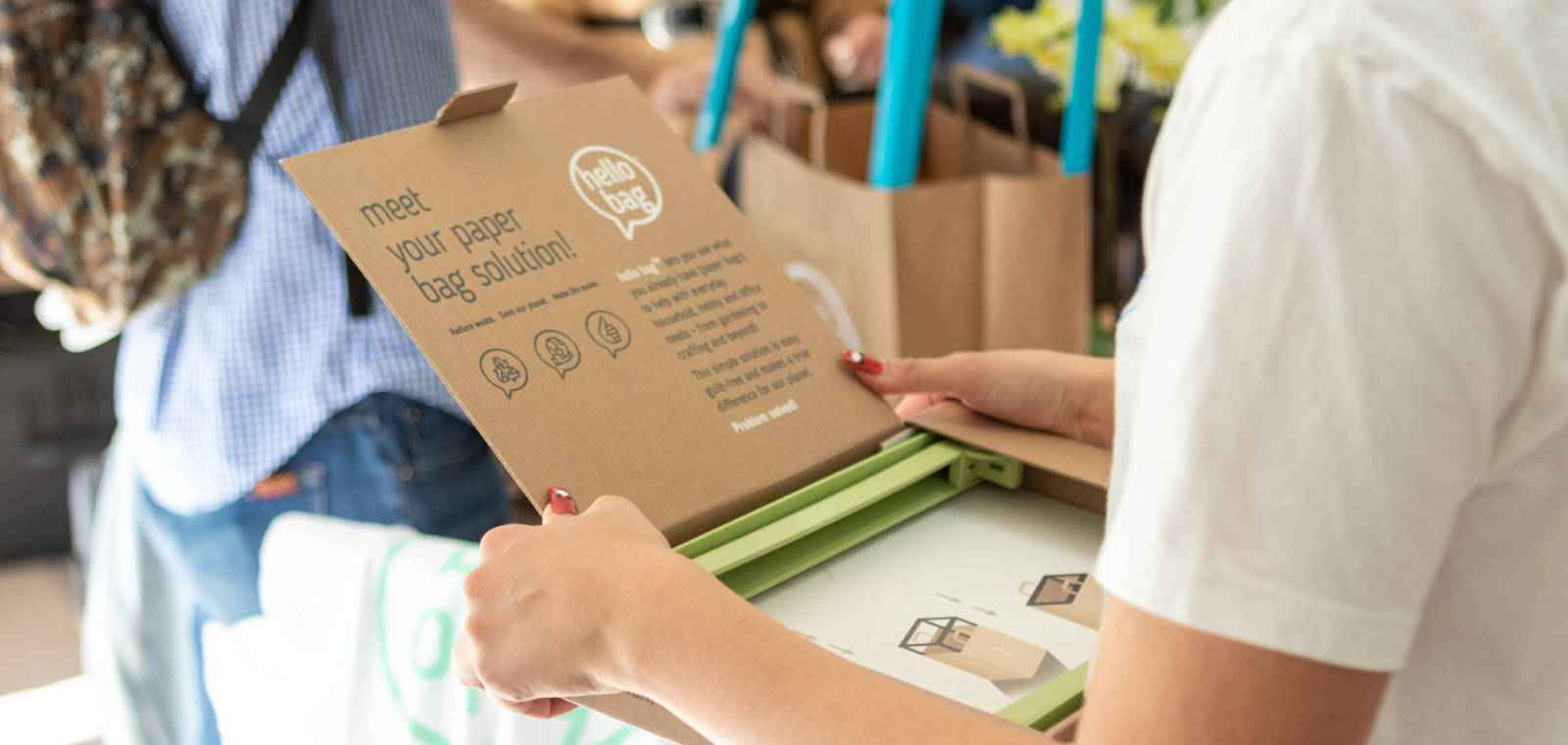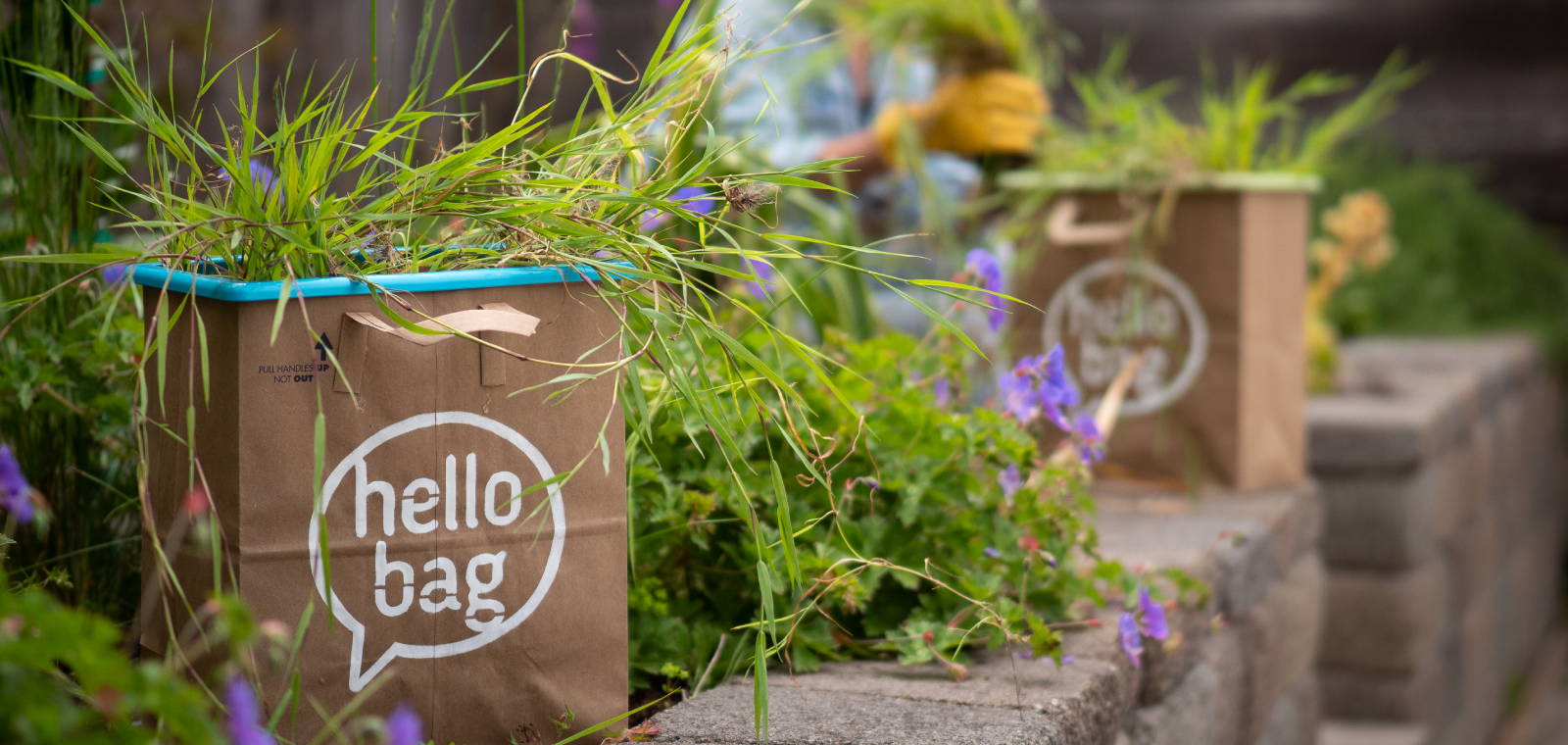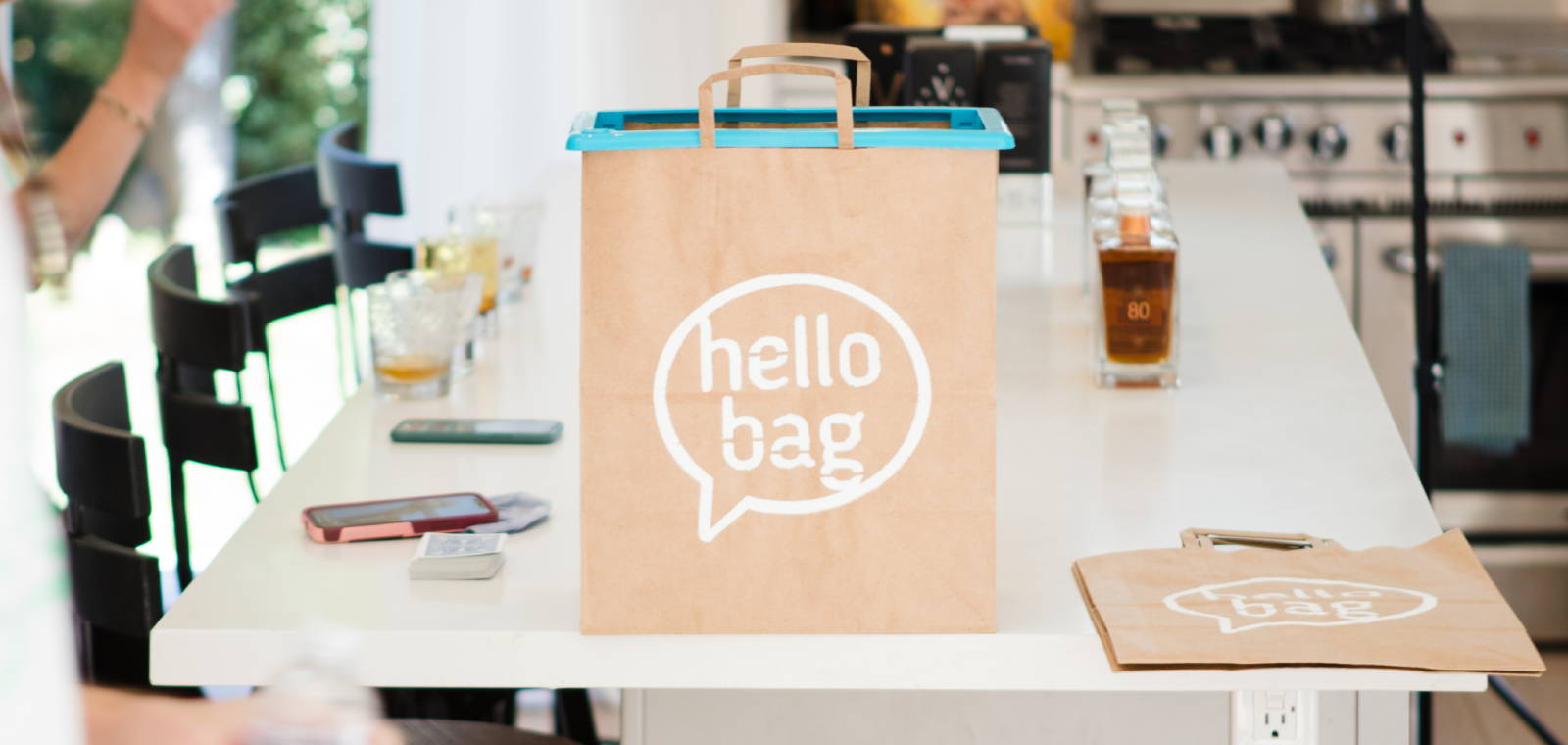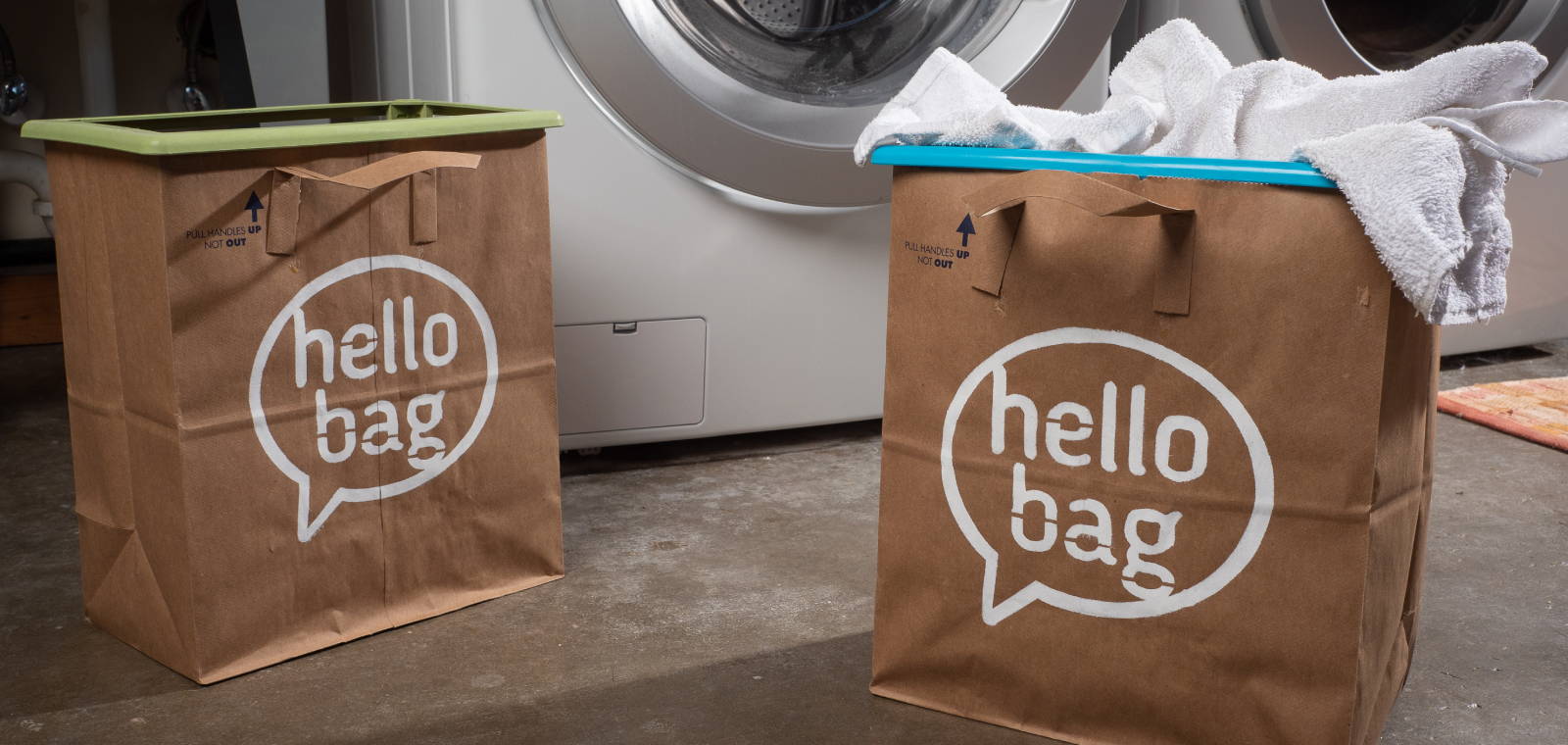 Hear From Our Amazing Clients!
Great multi-use bin. I use it for all my kitchen compost and makes life so much easier when I'm cooking. The Hello Bag helps me follow my commitment to staying waste free for 2021!
I love my Hello Bag frame! We use it to hold up and keep structure for all our recycling paper bags (keeps our hands clean—yea!!), whether it's under the kitchen sink, inside the recycling area or even in our bathroom. So easy to clean— very sturdy so it's a great value! Highly recommend!
What a great and innovative product! Among my many uses for hello bag, the one that stands out is when I collect the lemons and limes that grow in my yard. I always have more than my wife and I can consume, so give most of the crop away to friends and family. It's so easy to use the sturdy hello bag frame to fill my extra paper bags for easy distribution. It turns out not only to be a time-saver, but a great way to reuse those paper bags instead of simply recycling them.
The only regret I have about my Hello Bag purchase (I got two, both in the blue) that I didn't do it sooner! I don't know why it is, but using these for a recycling has made us switch our habits to literally taking the recycling out the minute it's full. No more recycling bins that are overflowing that no one wants to drag outside. I like this product so much, that I bought two for my parents.